​2022 Guangzhou FIC, Pengyuan Kanghua, wonderful
From August 16th to August 18th, the three-day 25th China International Food Additives and Ingredients Exhibition and the 31st National Food Additives Production and Application Technology Exhibition was a complete success.
Thanks to the booth merchants for their trust, discussing and sharing the scheme design, the research group has gained a lot. It is believed that the application of natural pigments in various fields will be continuously promoted.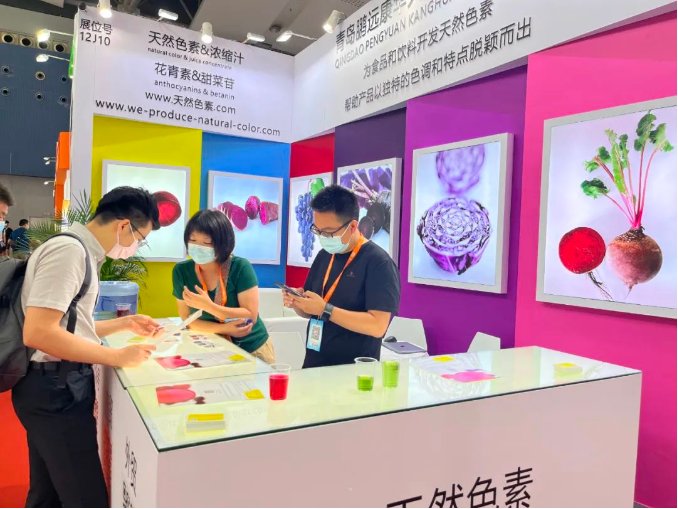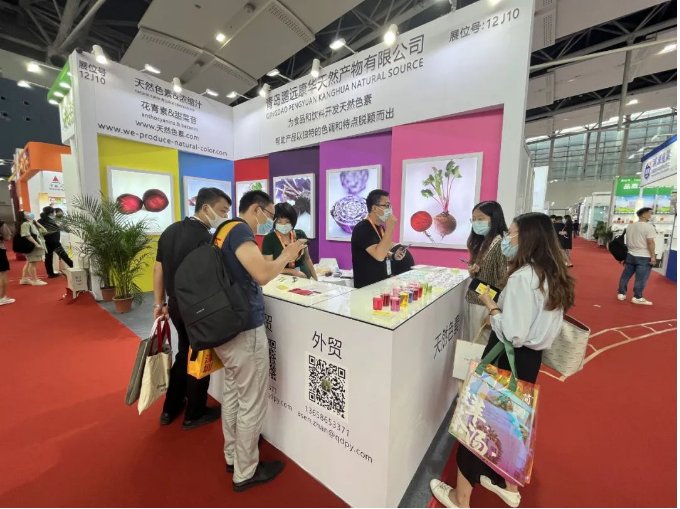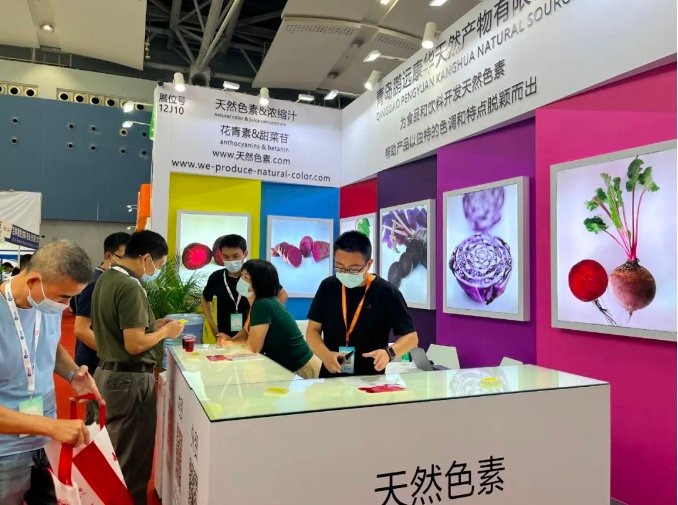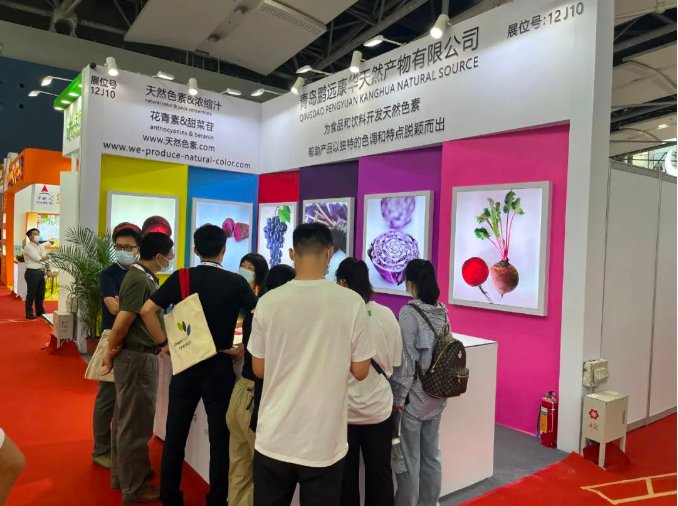 Qingdao Pengyuan Kanghua Natural Source Co., Ltd. was born in the field of natural pigments. Extracted directly from fruits, flowers, rhizomes, seeds, leaves or minerals.
The range of shades of natural origin is as broad as nature's palette, through the use of highly specialized technical processes, high-quality extractions, enabling all color spectrums to be achieved.

We develop natural colors for the food and beverage industry.
We help each product stand out with its unique hue and character.